Atlantic Beach commissioner faces ethics complaint | News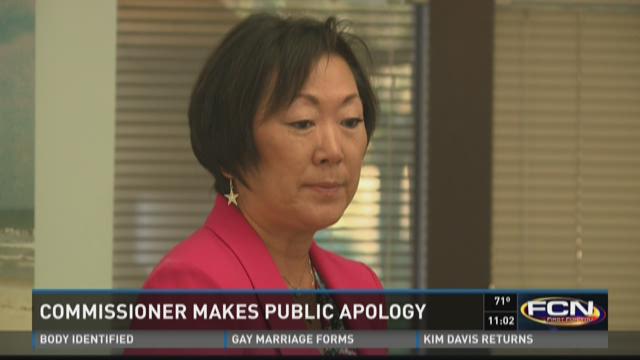 ATLANTIC BEACH, Fla. — Commissioner Maria Mark is facing an ethics complaint following her actions last month at the home of someone who supported her opponent. Mark lost her bid to get reelected to a second term.
Sheri Lawhun provided a copy of the complaint she filed last week that stems from an incident Aug. 27 when officers where called to her home after Mark showed up to talk about the election.
Lawhun, in her 911 call, described that happened that evening. "She (Mark) just jerked my front door open, but it is locked. OK she jerked it open, but it is locked. No she tried to jerk it open," said Lawhun from inside her home as she waited for officers to arrive.
The Ethics Commission, when contacted on Monday, could not confirm or deny if it received a complaint.
A spokesperson said details of a complaint are released only after the commission takes action or the pubic official involved waives privacy permitting a complaint to be released before it is reviewed.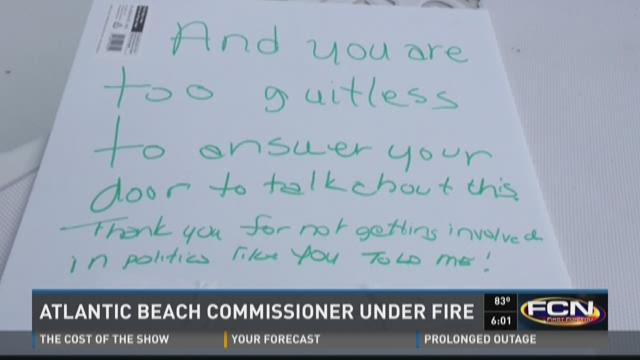 Atlantic Beach officers in their report noted that Mark had blood shot eyes and slurred speech.
Mark was cited with a trespass warning for her actions that evening including writing on a sign calling Lawhun gutless for not coming to the door. The commissioner signed her name and including her cell phone number.
Monday evening, the commission in Atlantic Beach is meeting with several residents saying they intend to speak about the incident.
"I consider that bullying - intimidation," said Chris Jorgensen, who said he believes the commissioners should step down before the new commissioner is sworn in this November.
Commissioner Jimmy Hill says he finds the who incident embarrassing..
"I think an apology is in order," said Hill on what he would like Mark to do when the commission meets Monday evening.
Listen to the 911 call (edited to remove caller's number and address):