Incumbents, mayor included, ousted in Atlantic Beach | News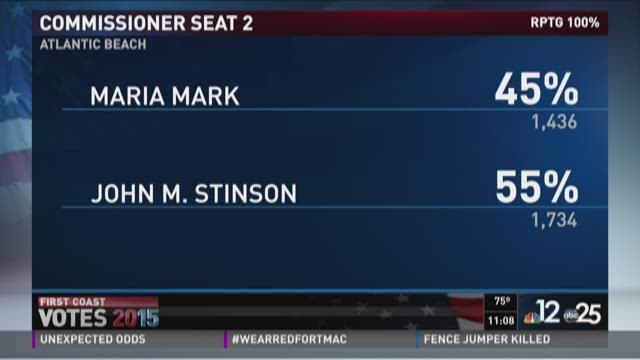 ATLANTIC BEACH, Fla. -- Tuesday night wasn't kind to incumbents on the Atlantic Beach City Commission as challengers ousted two incumbents, including Mayor Carolyn Woods.
Challenger Mitch Reeves edged out Woods by 41 votes in the commission seat 1 race, taking 50.64 percent of the tally, according to results reported by the Duval County Supervisor of Elections.
Challenger John Stinson breezed past incumbent Maria Mark in the commission seat 2 race with nearly 55 percent of the vote, the SOE reports.
Results were mixed for two ballot measures. One amending and adopting a new charter succeeded with 50.75 percent of the vote.
Another that would have changed commissioner elections from their at-large nature to representative seats failed, garnering less than 40 percent of the vote.