'Armed and dangerous' suspect wanted in Jax Beach shooting | News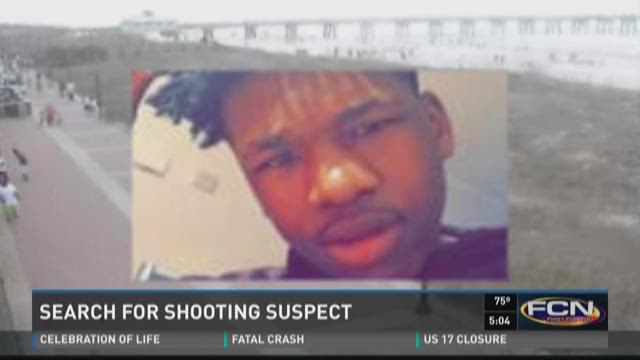 JACKSONVILLE BEACH, Fla. -- Jacksonville Beach police say a days old argument between two men led to one of the men shooting the other at the Seawalk Pavilion last Sunday.
Investigators are still searching for Malik Robinson, 18, the man they believe pulled the trigger on the crowded boardwalk in Jacksonville Beach.
"He shot someone in a crowded area. He had a weapon at the time. He should be considered armed and dangerous," said Commander Mark Evans with Jacksonville Beach Police.
The argument between Robinson and the 16 year old man he shot started in Jacksonville days before the shooting. Then, on Sunday, investigators say the argument continued at the beach before Robinson pulled the trigger.
Now, detectives from the Jacksonville Beach Police Department are getting help from the Jacksonville Sheriff's Office in their effort to locate the alleged shooter.
"I mean it was super scary because I was down here over at the Hopdinger. It happened 2 blocks away and it's just a little scary to think that I could have been right there," said Jax Beach resident Heather Buckley.
The 16 year old victim went to the hospital with non-life threatening injuries.
Jacksonville Beach Police, who were on the scene in less than a minute surveillance video shows, were able to interview witnesses immediately after the shooting.
Police say those witness alerted them to a connection between the alleged shooter and the victim.
"Out of the tens of thousands of people that come out to the beach, we're talking about a very small group that come out and wreak havoc," Evans said.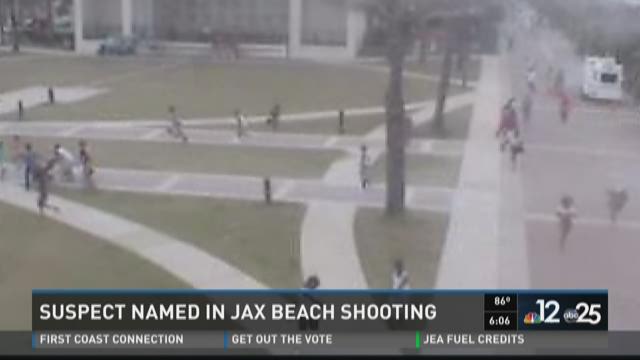 Police expect it to be a busy weekend on the beach with spring break in full swing, the NCAA Tournament happening downtown, and good weather.
They say they increase patrols seasonally and during peak traffic times at the beach.
"Even before this incident had taken place, we'd already put the plan in motion to have extra patrol officers, parking enforcement, animal control. Everything is beefed up because as the weather starts getting better," Evans said.
The shooting happened during one of those peak times. Jacksonville Beach police said it's one of the reasons they were able to respond quickly.
Visitors on the beach Friday morning said they noticed the police presence and felt secure on the boardwalk.
"We were fine," said Bonnie Goldberg visiting from Washington DC. "I was walking with my husband and we didn't see anything that was shady or anything that I was concerned about."
Officers heard gunfire near Latham Plaza, located in the 100 block of 1st Street North, about 7 p.m. Sunday, police said. Nearby they found a teen who had been shot in the right thigh.
He was taken to UF Health Jacksonville with injuries that are not deemed life-threatening.
If you've seen Robinson, please call the police department: (904) 247-6344.