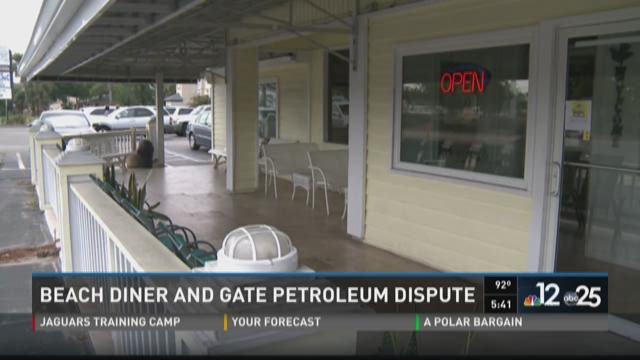 ATLANTIC BEACH, Fla. -- The popular restaurant, Beach Diner, along Atlantic Boulevard could have a new neighbor on the way. But they're not being welcomed with open arms. GATE petroleum purchased property near the diner in 2014 and now residents are watching closely to see what will happen next. They're fighting Gate's plans before they've even formally been presented to the city.
The owners of Beach Diner are worried about not having
enough parking for customers if a GATE gas station is built next to its leased property at 501 Atlantic Boulevard. Glenn Shuck lives across the street and has a lengthy list of concerns including traffic and the crowds of people a gas station could attract.