Erosion study results could mean changes for St. Johns County beaches | News
Title (Max 100 Characters)
Erosion study results could mean changes for St. Johns County beaches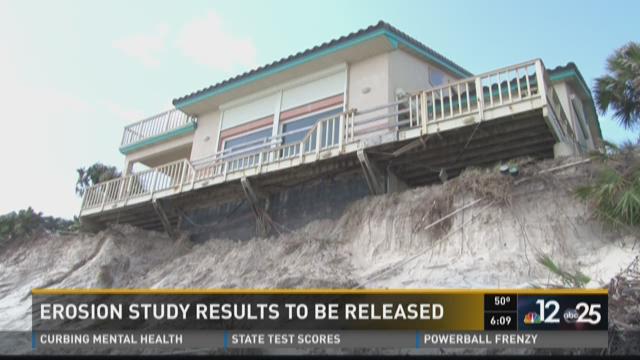 ST. JOHNS COUNTY, Fla. -- First Coast News has learned that a major study about erosion along northeast Florida is about to be released.
And that information could reveal what – if anything – the federal government's plans are to help critically eroded beaches in St. Johns County.
That was welcomed news to Vivian Browning, a realtor and resident of Vilano Beach.
"The oceanfront owners over these last years have had to consider erosion," Browning said.
However, she said the beach by the Vilano Town Center has fared well when it comes to erosion.
But she added that a little further north -- up to South Ponte Vedra -- there are erosion problems. That's where some homes are very close to the edge of the eroding dunes.
St. Johns County is eagerly awaiting the results of an erosion study by the Army Corps of Engineers.
"We anticipate the Army Corps of Engineers releasing preliminary findings in 2016," Michael Ryan said. He's a spokesman for the St. Johns County Government.
Amanda Parker with the Army Corps of Engineers confirmed the information from the three-year study is expected to be released in February. The study looked at South Ponte Vedra Beach, Vilano, and Summer Haven. Those are the St. Johns County beaches the state deemed critically eroded.
Browning said, "We look forward to what they're going to say."
That's because what the study says could spell out what the feds plan to do to stop or ease erosion at these beaches.
The plans could possibly include pumping tons of sand onto those beaches, similar to the beach re-nourishment project that St. Augustine Beach undergoes every so many years.
When the study's preliminary results are released in February, then a public comment period will start.
Browning is glad her part of St. Johns County was finally getting some attention.
"They have given us consideration for including us in the study," she said. "We're thankful to be in the study and we'll look at what the results will be."