Charter captain opens up about great white encounter | News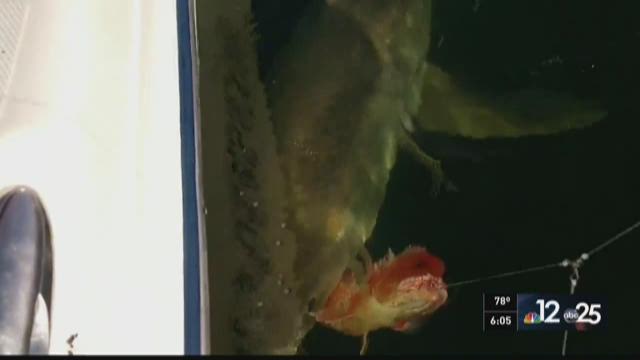 ATLANTIC BEACH, Fla. -- A local fisherman got the catch of the day after capturing a great white shark on camera in Jacksonville Beach.
It was an ordinary day for Chad Starling and his fishing charter last Saturday until out of the water came something he never expected followed by questions about whether his actions were even legal.
"The entire time I was more excited than anything, fear was never an issue," said Starling, a captain with Team Buck Rogers Fishing Charters in Atlantic Beach.
Starling, phone in hand, was there to capture it all as the shark took a bite out of the red snapper he'd just caught. "I'm actually holding the rod and the camera all at the same time," he recalled.
It's a video that has since made headlines nationwide. Starling says he's seen just two great whites in the past ten years -- this time, it was up close and personal.
Starling says he wants to dispel speculation that he used the red snapper as bait. He says it was merely a diversion to keep the shark in sight.
"I've been a charter captain for the past ten years and fishing regulations, especially federal fishing regulations, are a very big deal," said Starling.
Starling wants people to know when he was fishing red snapper, it was catch-and-release and that he used circle hooks and a venting tool.
Starling says this video just goes to show you never know what you'll encounter out on the water.
"Every day is an experience and every day, no matter how many days you're out there, you always learn something every time you're out," said Starling.