Atlantic Beach fields no complaints after adopting HRO | News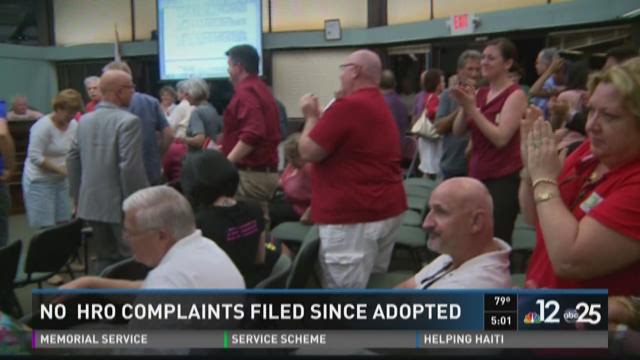 ATLANTIC BEACH, Fla. -- Like Jacksonville, Atlantic Beach has gone down the road of debating a human right ordinance including protections for sexual orientation. The difference is, the beach community adopted one.
In August of 2014, the city approved a measure after nearly a year of intense debate.
Since then, records show, no one has filed a complaint alleging discrimination. The process involves a person filing a complaint with the city clerk and then calls for a mediator to sort out the facts.
"Doesn't surprise me personally. Don't think had an issue in the first place," said Atlantic Beach Mayor Mitch Reeves, who was not in office when the ordinance was initially adopted.
Reeves says the ordinance still surfaces in conversation, primarily with people talking about how the decision was made.
"People were a little upset that they were not able to vote on it," said Reeves, noting the commission made the final decision.
Dan Merkan with the Jacksonville Coalition for Equality was involved in supporting the Atlantic Beach ordinance and is also entangled in Jacksonville's debate on which road the city will take with its human rights ordinance.
Merkan is not a fan of a referendum, which a coalition of pastors have proposed along with City Councilman Bill Gulliford. "This is something our elected officials have done for other groups, they should do it for this group. That is why we elected people," said Merkan who wants elected officials to vote on any human rights ordinance.
Mayor Lenny Curry is still weighing options following three community meetings. The final community forum was held this week, drawing a standing room only crowd.
The city council has already voted on a human rights ordinance that included sexual orientation, voting it down by a narrow margin.