Pete's Bar prepares for massive Thanksgiving party | News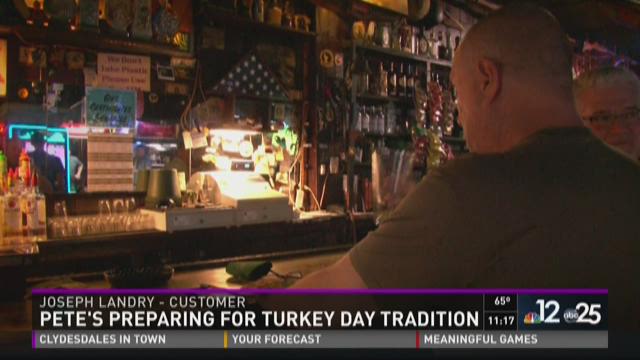 NEPTUNE BEACH, Fla. -- On Thanksgiving morning, 1st Street in Neptune Beach will be packed for a local tradition that's grown to attract thousands of people from all over.
It's the annual Pete's Bar Thanksgiving gathering.
"It's a friend and family oriented event. I think last year we got close to 20,000 people out here," customer Joseph Landry, who's been going to the bar for six years.
Landry said he couldn't think of a better way to celebrate Thanksgiving than at the bar's annual street party.
"You see a lot of diversity and crazy hats," said Landry.
The gathering began two decades ago with a small group of locals. Now the party is so large, it's spilled out of the bar and into the street.
"Everybody's together. Everybody has a good time," said Jimbo Crumbley, who heads up one of the security teams.
Crumbley had attended the gathering since its inauguration in 1995.
"We just makes sure nobody gets hurt. Nobody comes in with alcohol. Nobody leaves here over the boundary lines with alcohol," said Crumbley.
Mayor Harriet Pruette said the city is also providing security, saying, "We do have more police out."
Pruette said the bar takes care of all fees and permits for the event.
The event runs from 9 a.m. until 1 p.m. Click here for more information.