Beaches report 12 inches of rain in some places | News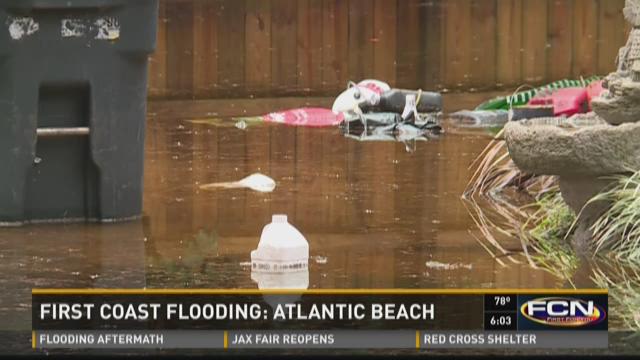 ATLANTIC BEACH, Fla. -- The Beaches are use to heavy rain, but nothing like what happened on Sunday and the wee hours of Monday -- reports of 12 inches in some places.
A measuring marker at City Hall showed the water line, one that easily topped Tropical Storms Debby and Faye.
"Have you ever seen anything like this? Never in my life," said Atlantic Beach Mayor Mitch Reeves on his first day on the job as mayor.
Jim McCue who has lived in Atlantic Beach for 24 years hasn't either.
"This is the first event of this type that I have ever lived through here," said McCue, who along with neighbors on Aquatic Drive, was cleaning up water logged homes.
The rain started Sunday morning and never let up during the day. By nightfall, homes were taking on water and cars damaged by water.