Atlantic Beach man arrested after police find cornucopia of drugs | News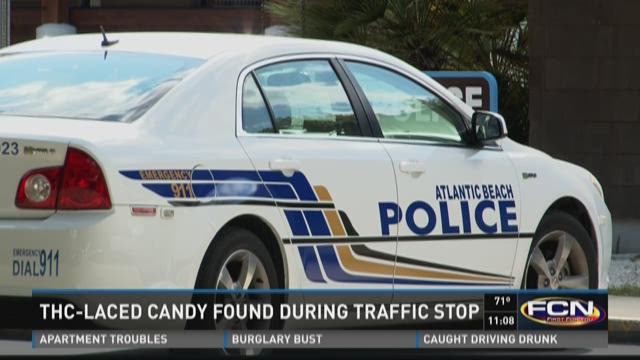 ATLANTIC BEACH, Fla. — An Atlantic Beach man was arrested after a traffic stop unearthed a large amount of various drugs in his vehicle Oct. 6, authorities said.
An Atlantic Beach police officer witnessed a man run a red light on Mayport Road just after 9:30 p.m. and pulled David Haddad, 33, over. During the traffic stop, the officer reported Haddad stared at him blankly and sweating heavily.
It took Haddad some time to find his license after the officer asked for it, and Haddad failed to find his insurance or registration. The officer asked Haddad to wait and went back to his cruiser, the arrest report said.
The officer radioed for backup and ran Haddad's information, learning that the suspect had been previously arrested five times for drug-related offenses. The officer then asked for a K9 unit as well.
Officers reportedly then found the following in Haddad's car:Haddad denied consent for a search of his vehicle when the K9 unit showed up, but officers had the police dog conduct an open-air sniff near the vehicle, according to the report.
A large bag containing 26 smaller bags filled with 'Shatter Gummies' each containing 75 mg THC each
One gram of marijuana in a cigarette wrapping
Five small, separately packaged plastic bags containing a total of 6.1 grams of cocaine
A wax paper covered in a sticky/brown substance that smelled of marijuana
550.6 grams of separately packaged 'Chocolate Peanut Butter Darkness' containing 100 mg THC each
A large clear back containing 437.12 grams of illegal mushrooms
Small candies in the bottom of a backpack weighing 239.5 grams
A total of 219.4 grams of marijuana lollipops
Another bag of cocaine weighing 1 gram
A strip of plastic with small white sheets - LSD - weighing 1.462 grams
A metal pipe in two pieces
Haddad was then placed under arrested, according to police.
He denied owning the backpack and said the candies were given to him by a stripper. He denied knowing what the items police found in the backpack were.
Police said they also confiscated $416 in cash from him.
Haddad also had a headlight out, which he was cited for as well.
The suspect was charged with six different counts of drug possession/trafficking and two counts of traffic violations.
He's being held at Duval County Jail on $245,018 bond.
Related story: