Rip current warnings remain in place following dangerous weekend | News
JACKSONVILLE BEACH, Fla. — Life guards performed nearly two dozen rescues over the Memorial holiday weekend.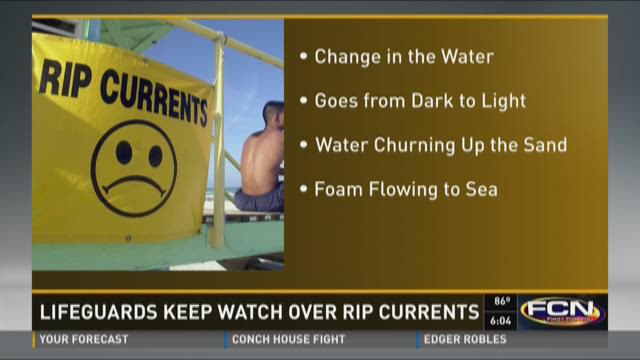 On a typical day, crews at Jacksonville Beach said they save an average of one to five people.
But rip currents, heavy surf and hundreds of thousands of beach-goers enjoying the weekend made for a dangerous combination. Tuesday, red flags still flew high along the beach as rip current warnings remained in place.
Rescue swimmer, Gordon VanDusen was among the 50 life guards on duty over the holiday weekend.
"The whole ocean was dangerous yesterday," said VanDusen. "There was not one safe spot to swim. Our officers were saying all morning to our lifeguards you gotta stay on your toes today."
On Saturday, officials said crews performed four rescues. On Sunday, ten people were pulled from the waters and, on Memorial Day, nine rescues took place.
VanDusen was in the midst of it all.
"One of our guards pulled out three people from a rip current and all of the patients were in serious condition," said VanDusen. "Before I could return to the station we had four more cases that we had to run to all in about a period of a hour and a half."
"You don't have to worry about me getting in there," said Margie Starling. "I'll be about ankle deep. Not when it's like that! Ain't no way!"
For Starling and her crew, Jax Beach is a 20-year Memorial Day tradition. She's never heard of so many rescues during that time and said you won't catch her and her group of sun-bathing beauties caught in a rip current.
"It's a lot of fun just obey the rules," said Starling. "When they say don't go in the water don't go in the water. If you do, don't go way out."
VanDusen shared some insight on how to identify rip currents.
He said you can look out for a change in the water: it goes from dark to light and that's because the water is churning up the sand. You'll also see foam flowing out to sea, VanDusen said that a sign there's a rip current right there.
If you have any questions about the water conditions at Jacksonville Beach make sure to call the lifeguard station at 904-249-9141.