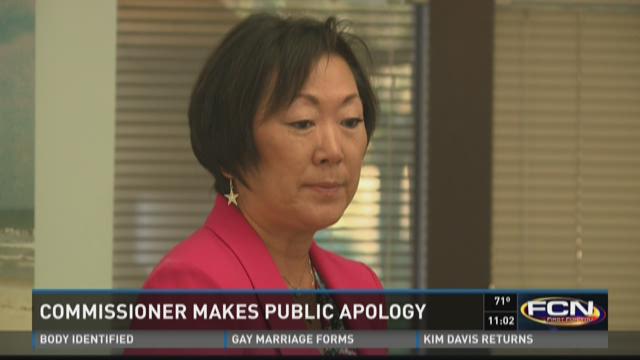 ATLANTIC BEACH, Fla. — Commissioner Maria Mark is facing an ethics complaint following her actions last month at the home of someone who supported her opponent. Mark lost her bid to get reelected to a second term.
Sheri Lawhun provided a copy of the complaint she filed last week that stems from an incident Aug. 27 when officers where called to her home after Mark showed up to talk about the election.
Lawhun, in her 911 call, described that happened that evening. "She (Mark) just jerked my front door open, but it is locked. OK she jerked it open, but it is locked. No she tried to jerk it open," said Lawhun from inside her home as she waited for officers to arrive.