JACKSONVILLE BEACH, Fla — The Jacksonville Beach Police Department says they've arrested a man who they say tried to rob a Jacksonville Beach convenience store wearing a Darth Vader mask Sunday.
Police say Jacob Jeremy Mercer, 32, entered the 8 til Late store, located a 1375 3rd Street South, with a gun.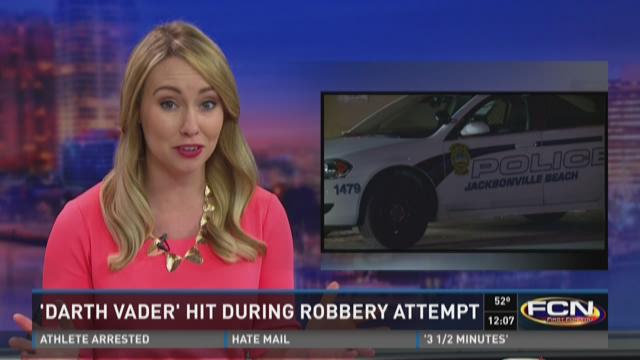 Surveillance photos caught the masked man tape.
"We looked at each other for a couple of seconds it was a little scary," said a man who only wanted to go by the name Ricardo.
Ricardo did not want his face shown on camera. He says the suspect had a bloody face as he was leaving the 8 til Late store.