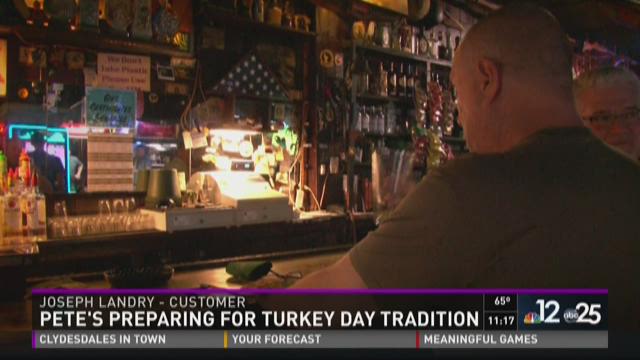 NEPTUNE BEACH, Fla. -- On Thanksgiving morning, 1st Street in Neptune Beach will be packed for a local tradition that's grown to attract thousands of people from all over.
It's the annual Pete's Bar Thanksgiving gathering.
"It's a friend and family oriented event. I think last year we got close to 20,000 people out here," customer Joseph Landry, who's been going to the bar for six years.
Landry said he couldn't think of a better way to celebrate Thanksgiving than at the bar's annual street party.
"You see a lot of diversity and crazy hats," said Landry.